Staff
We are committed to providing exceptional customer service to all our clients.
Our team comes from various backgrounds and offers a variety of skills. Together, we provide a well-rounded and effective approach to customer service.
What can our team do for you? Please see below who to contact to help you best.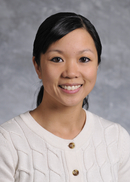 Demelza Y Steinfels
Director of Client Services
Office 847-521-8991

Demelza joined Steve's team in November 2011. She is the main point of contact for client service requests and requests for policy information.
Demelza is originally from the Chicagoland area, and currently resides in Chapel Hill, NC.  She is married with 4 young children and enjoys exploring new places with her family.
How can Demelza help you?
Complete insurance applications & schedule exams
Assist with insurance service requests
Provide information regarding additional purchase options and term conversions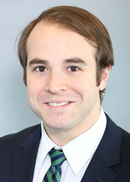 David W Gordon Johnson
Agent Assistant
Office 312-548-1802

David graduated from Indiana University with degrees in Voice and Theatre & Drama in May of 2015 and started with Northwestern Mutual in October of that year.
When not at the office, David can be found acting on stages around the Chicagoland area, reading a good book, or baking bread, which he works off by running.
How can David help you?
Open new investment accounts
Assist with investment balances, purchases, & redemptions
Access your online account & going paperless
Stacy L Cochrane
Associate Financial Representative
Office 847-915-2530

Stacy has been with Northwestern Mutual since October 2013 and joined Steve's team in January 2017. Stacy is the primary point of contact in our office for marketing and client loyalty activities.
Together Stacy and her husband have four children and two grandchildren. In their free time, they enjoy riding their Harley Davidson motorcycles, volunteering, and traveling. 
How can Stacy help you?
Welcome referrals and networking opportunities
Coordinate client loyalty events, community & volunteer outreach opportunities
Update client information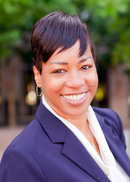 Tanya Renee King
Associate Financial Representative
Office 702-369-0405

Tanya joined Northwestern Mutual in August 2015. She serves as the liaison between Steve and our clients with the home office underwriters in processing all insurance business from start to finish.  Tanya has 38 years of experience in the financial services industry, with various roles to include Service Coordinator, Assistant to the Manager, Sales Representative, Compliance Manager, and New Business Analyst.
Tanya enjoys walking with her husband, the view of the beautiful mountains, and the extension of warm days in the sun in her home state of Las Vegas, NV.
How can Tanya help you?
Help with insurance customer service to change owner, payer, and/or beneficiary
Process insurance policy changes: policy loans, type of payment, and billing frequency
Provide in-force ledgers, consolidated cash value, & policy reports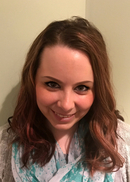 Kristina Pellegrini
Assistant
Office 312-600-4509

Kristina joined Steve's team in March of 2015. She handles anything relating to Steve's calendar.
Kristina is originally from the Chicago area and now resides in Minneapolis, MN with her husband and daughter. They enjoy living in the state of hockey and volunteering for Postpartum Support MN.
How can Kristina help you?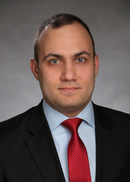 Vitaliy K Sturlis
Investment Assistant
Office 312-641-8900

Vitaliy has been with Northwestern Mutual since 2008 and develops comprehensive financial plans for our clients to help better understand their financial goals. He serves as the point person for creating our clients' investment portfolio analyses and investment recommendations.  He studied Finance and Economics at Loyola University Chicago.
In his spare time, Vitaliy enjoys training and completing at least 1 marathon annually.
How can Vitaliy help you?
Deliver comprehensive financial plans
Review asset allocations and make investment recommendations
Provide investment performance reports